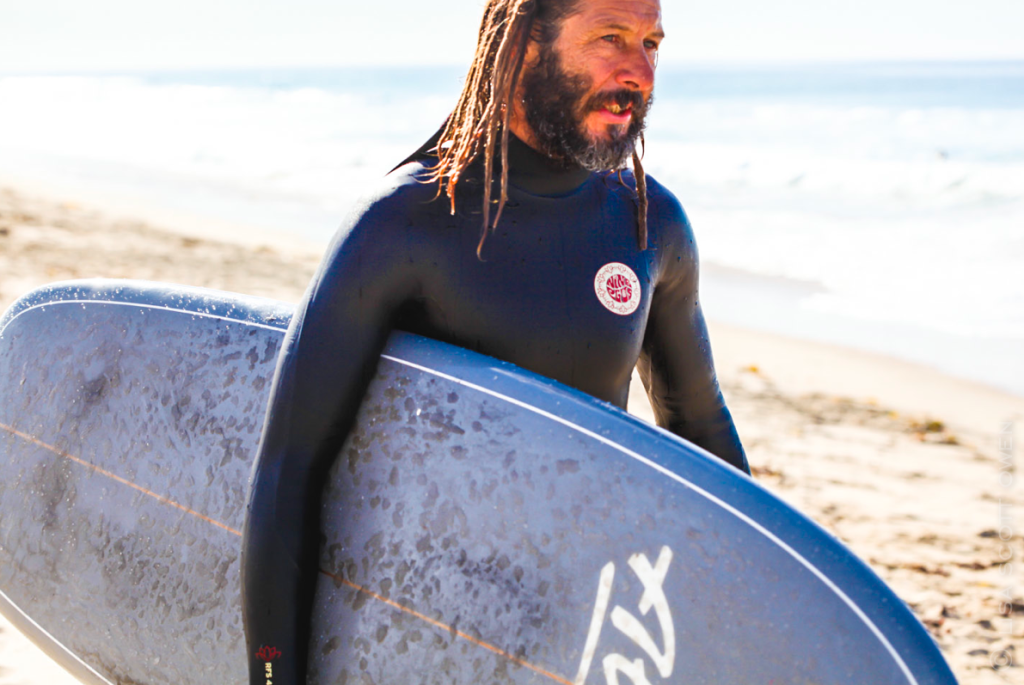 Biography – Tony Alva is a Legendary Skateboarder, Surfer, Musician and original member of Dogtown Z-Boys. He is considered one of the most important and influential skateboarders of all time. His contributions to the sport/art over the last three decades are undeniable.
Tony Alva was born September 2, 1957 in Santa Monica, California to Mexican/American parents. In the year 1968, at 11 years old, Alva first began his lifelong passion for surfing and skateboarding.
As a result of the influence of the burgeoning new surf style happening in the Hawaiian Islands, Tony Alva skated with a radical new powerful free form surf style. Alva's style was revolutionary and stood in stark contrast with the contrived traditional style of the era which was still based around tricks formulated in the 1960's. His skill, stand out powerful style and charismatic nature led to him becoming a professional skateboarder and very famous from his early teens.
In 1972, he joined the legendary Z-Boys skateboard team along with Jay Adams and Stacy Peralta. Alva and the other Z-Boys (also surfers) were among the first to bring skating empty pools into the mainstream. Alva is considered an originator in vertical skateboarding and is credited as one of the first skateboarders to do frontside airs.
In 1974, Tony Alva started his long relationship working with Vans, the original skate shoe established in 1966.
In 1977, at age 19, he struck out on his own starting his skateboard company, Alva Skateboards. Alva's company was the first owned and operated by a skateboarder as well as being one of the first to use layered maple plywood for the skate decks. Tony Alva was the first skateboarder to successfully market himself as a brand name; becoming the prototype for a modern professional skateboarder.
In 1981 Forms the hardcore punk band skoundrelz with Dave Mitchell vocals, Tony Alva bass , Bela Horvath drums with both Micheal Dunnigan and Mike Ball [from suicidal] on guitar.
In 1983, Tony formed his infamous Alva team by sponsoring talented and innovative skateboarders including: Christian Hosoi, Ray Barbee, Mark Gonzalez, Dave Duncan, Eddie Reategui, Chris Cook, John Thomas, Jeff Hartsel, Craig Johnson, John Gibson, Bill Danforth, Fred Smith III, and Jim Murphy.
In 2009,  Alva Forms the hardcore punk band GFP – General Fucking Principle with Crazy Tom  vocals, Tony Alva bass, Joey C  [ queens of Stone Age , Danzig , wasted youth ] on drums and Greg Hetson [ Redd Kross, Circle Jerks and Bad Religion ] on guitar.
In 2013, on September 20th Tony celebrates seven years 100% clean and sober.
Alva continues to do what he loves: skate, surf, and play music. He enjoys playing base with his band G.F.P. and still working closely with his original sponsor, Vans. You can see his new board lines ALVA|SURFCRAFT and THE POWER STATION PROJECT you can find all of them online.
Tony has continued to evolve into a more beautiful person instead of letting the incredible pressures of fame and the competitive nature of sports destroy him. Being involved in encouraging youth to skate, surf and rise above challenges is a big part of his life today.
Additional:
1976 – On the 18th of March Vans released the first official skate shoe, It was Tony, who suggested to Vans founder Paul Van Doren to modify the classic Vans Authentic deck shoe, a favorite among the emerging skate pioneers for its grippy gum rubber waffle outsole, by adding collar padding and a heel cup for support to create the now-classic Vans Era style, the first shoe designed by skaters for skateboarding. This legendary Vans shoe's final version was designed with the help of both Tony Alva and Stacy Peralta [with off the wall on the heel of this shoe].
1986 – Tony Alva plays himself and his skate gang the "Daggers" is played by Christian Hosoi, Mondo Beck,  Steve Olson, Eddie Reategui, Steve Steadham, Jessie Martinez, Johnny Ray, Masao Miyashiro with Mark Munski as Monk and  Per Welander freestyling in THRASHIN' the movie.
2002 – Alva was  featured prominantly with Jay Adams in the highly successful documentary about his youth in venice skate culture written and directed by Stacy Peralta  "Dogtown and Z-Boys"
2005 – Lords Of Dogtown Release – Alva was authenticity consultant and stunt coordinator on the Sony feature film, "Lords Of Dogtown" (2005), based documentary about his youth "Dogtown And Z-Boys" by Stacy Peralta.
2006 -Tony Alva was featured in the video game, Tony Hawk's American Wasteland.
awards:
1977- Wins Men's Overall World Professional Skateboard Championship
1977 – Voted Skateboarder of the Year in Skateboarder Magazine Reader Poll
1977 – Sets World Record in Barrel Jump
1999 – X Games Lifetime Achievement Award